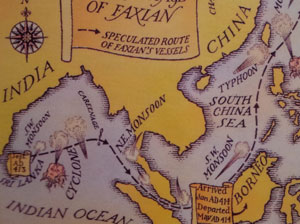 • Located in Southeast Asia mainland: Gateway Environment
Southeast Asian Studies warrants an academic pursuit with universities in the region, catering for the international community. The program builds on its central equidistance in the region, openness to change, and liberal environment that stimulates a tradition of proper knowledge enquiry. Accumulation of knowledge in Southeast Asian Studies by western scholars serves as a firm base to generate further studies and knowledge. The program offers the best opportunity to interact naturally on a daily basis with Southeast Asia and all things Southeast Asian. Despite the fact that attention will be given more to peninsular Southeast Asia, the insular Southeast will not be disregarded.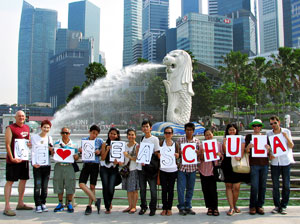 • Learning across boundaries with issued-based method and traveling classroom
The Southeast Asian Studies Program is a multidisciplinary program courses are from various disciplines, such as history, arts, culture, economics and political science. Contemporary issues that cut across disciplines are thus easy to handle and are offered as subjects within the Program. An integral part of The Traveling Classroom in Southeast Asian countries, and short field trips in Thailand in which all students must participate. Experts in the field lead the excursion while students are to actively participate. The destination of the trip varies from year to year, limited only to mainland Southeast Asia. Moreover, research exercises require students go to the countryside in Thailand. As such, students are very well exposed to current situations.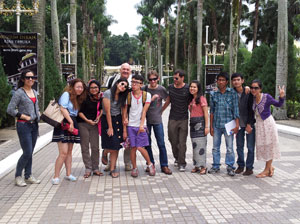 • A very diverse mix of international students (50% Thai and 50% foreigners from United States, Scandinavia, Other parts of Europe, Canada, Japan, South Korea, China, Laos, Cambodia, Myanmar, Singapore, Vietnam, India, Bangladesh, Sri Lanka etc.)